From analogue to digital reordering - BJ Gear automates the next step
BJ Gear is a reputable manufacturer of industrial gear solutions and is particularly known for high-quality products at competitive prices - but what is the secret behind BJ Gear's ability to maintain its competitiveness as a Danish manufacturing company?
One of the answers is that BJ Gear insists on automating production, and the film shows the next chapter in BJ Gear's digitalisation journey with a fully automated logistics system.
Contact us here!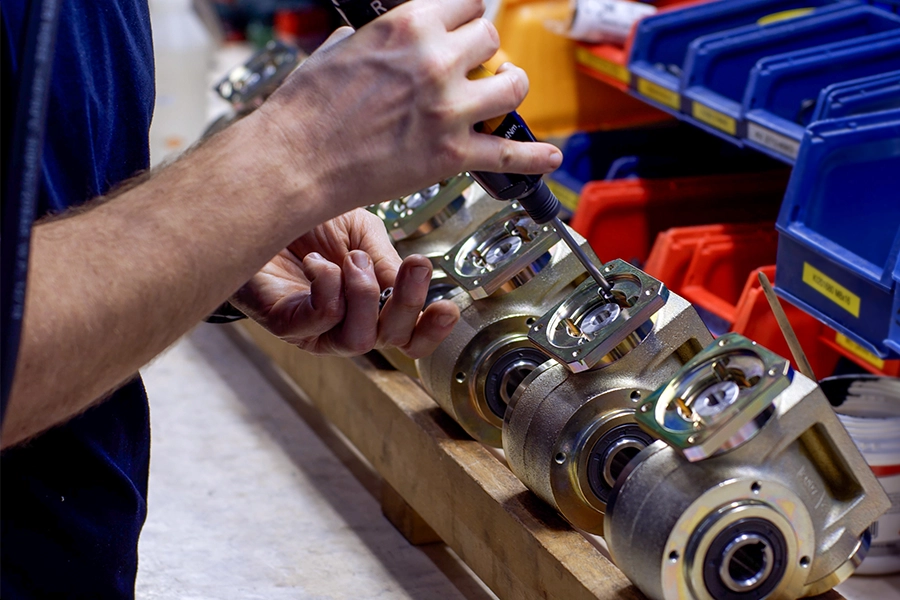 Competitiveness is key
BJ Gear is a great example of how manufacturing can still succeed in Denmark. By integrating technology at all levels of production, BJ Gear ensures that the entire production chain works in perfect harmony.
The new digital employees that BJ Gear has hired help eliminate time-consuming tasks for the production and purchasing department. Their willingness to invest in new technology, such as SmartBin, creates room to focus on other core areas that help BJ Gear strengthen their competitive position in the market.
"Of course, we have robots in the machine factory, but we've gone one step further and got a SmartBin system that puts the whole thing together for us."
- John Aakjær Andersen, Purchasing manager at BJ Gear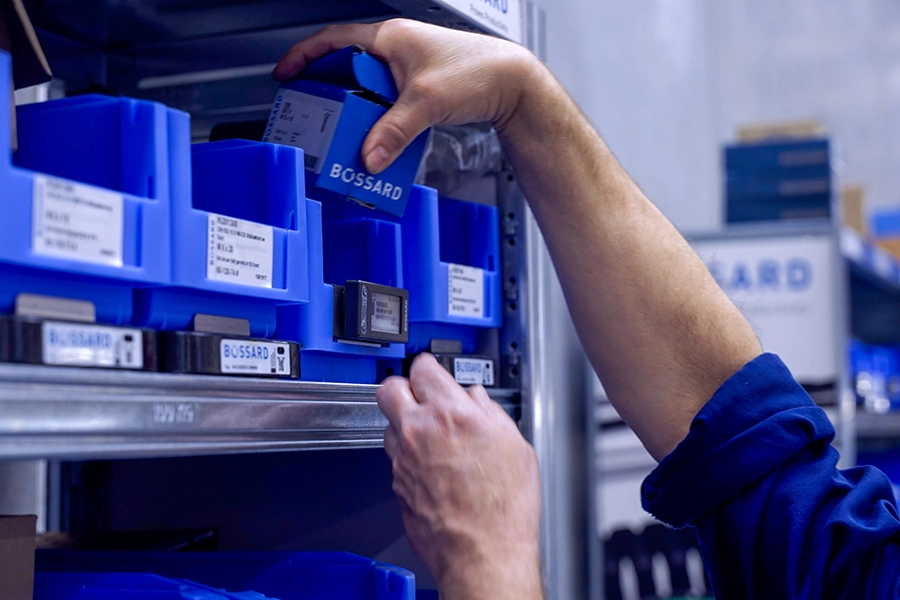 SmartBin "screws" it all together for BJ Gear
BJ Gear went from an ultra-analogue system where reordering was manually controlled to an efficient digital logistics system that takes care of itself and reorders their C-parts without human interaction.
With the new SmartBin system, BJ Gear can channel their energy towards value-adding tasks rather than worrying about whether they have the right amount of nuts and bolts on stock. This not only creates efficiency, but also peace of mind in day-to-day operations.
"SmartBin gives us peace of mind that we can use our energy on other things that bring more value to the company."
- John Aakjær Andersen, Purchasing manager at BJ Gear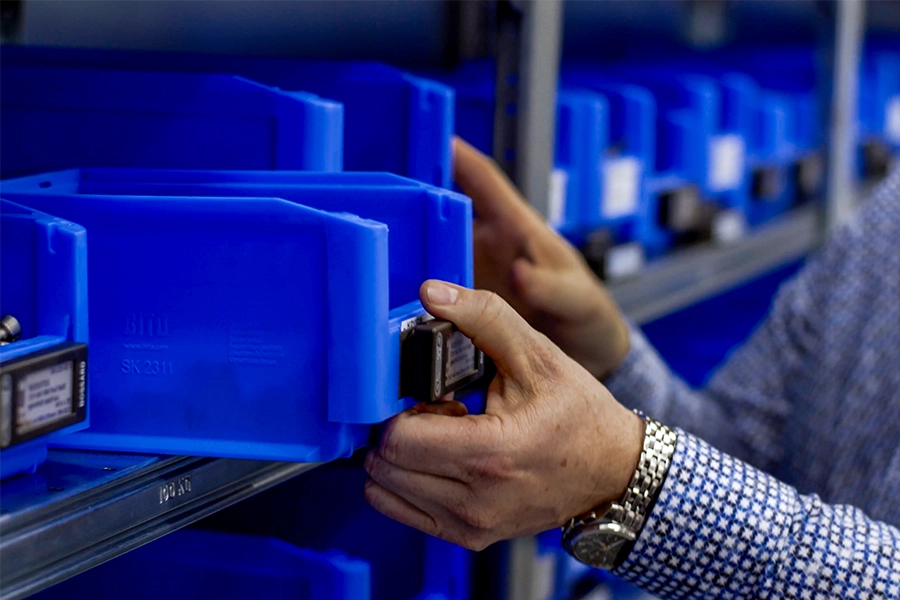 From supplier to partner
For Danish companies to remain competitive in the global market, it is crucial that they think in terms of automated solutions. The future of customer collaboration requires this approach, and technologies like Bossard's Smart Factory Logistics help elevate collaboration beyond simply delivering goods from A to B.
Are you interested in learning how to optimise your production?
Read more about our innovative services and the technical support, we can support you with through our engineering services.