Dr. Daniel Bossard
More Information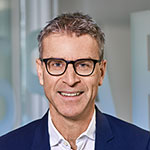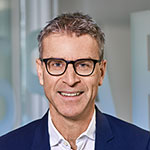 Dr. Daniel Bossard (1970)
Swiss citizen
Professional background
From 2009 to 2018, Dr. Daniel Bossard was CEO Northern and Eastern Europe. From 2006 to 2008, he served as sales & marketing manager of Bossard Group and was responsible for the reorientation of Bossard's sales strategy as well as the development of international customer relations. From 2003 until 2006, he was CEO of Bossard Denmark. Dr. Daniel Bossard joined Bossard in 2000 as an e-business manager, after having worked as a consultant for Accenture (formerly Andersen Consulting).

Educational background
Business administration degree and doctorate in technology management, University of St. Gallen, St. Gallen, Switzerland
Other activities and vested interests
Member of the board of directors, Schweiter Technologies AG, Steinhausen, Switzerland
Stephan Zehnder
More Information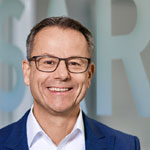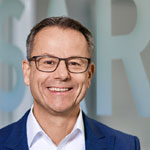 Stephan Zehnder (1965)
Swiss citizen
Professional background
Stephan Zehnder took over the function as group controller of Bossard Group in 1998, remaining in this position until the end of 2004. From 1996 to 1997, he was a controller in Bossard's corporate finance team. Prior to this, he was employed by various international companies in functions concerned with finance and controlling.
Educational background
MBA in Finance, Graduate School of Business Administration and University of Wales, Zurich, Switzerland
Dr. Frank Hilgers
More Information
CEO Northern & Eastern Europe
Group CCO
Dr. Frank Hilgers (1966)
German citizen
CEO Northern & Eastern Europe since 2019
Group CCO since 2015
Professional background
Dr. Frank Hilgers has been CEO Northern and Eastern Europe since May 2019. Since 2015, he has been responsible for the group-wide management of branded products and high quality fastening solutions (Chief Category Officer, CCO). He has also headed the business units of KVT-Fastening since 2012. From 2009 to 2012, he was a member of the KVT-Koenig management team responsible for sales, product management and the fastening systems division. During his employment at Continental between 2007 and 2009, he was in charge of all national organizations of the spare parts business and key account management in the Commercial & Special Vehicle area. From 2004 to 2007, Dr. Frank Hilgers headed Group Strategy and Corporate Development at Siemens VDO Automotive and was instrumental in the turnaround and sale of this Siemens segment. As senior manager for strategy, Dr. Frank Hilgers headed major international projects at Accenture (formerly Andersen Consulting) from 1997 until 2004, and was responsible for automotive suppliers and the shareholder value initiative in the German speaking countries.

Educational background
Degree in chemistry and doctorate, University of Stuttgart, Stuttgart, Germany
Executive MBA (Accenture Program), Kellogg School of Management Northwestern University, Evanston, USA

Other activities and vested interests
Member of the advisory board, enersis suisse AG, Bern, Switzerland
David Jones
More Information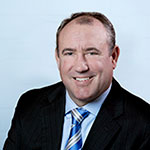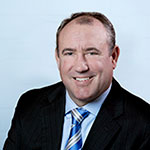 David Jones (1970)
Citizen of the USA
Professional background
From 2013 until 2020, David Jones was responsible for the global automotive business as part of the Sika Group. Prior to that, from 2010 to 2013, he managed the industry- and automotive business in North America for Sika Corporation. From 2004 to 2010, David Jones served as a Key Account Manager and later as the Vice President of Engineering for Sika Corporation. While living in Switzerland, from 2000 to 2004, he was the Director of Engineering and Global Account Manager, supporting the integration of newly acquired automotive based business for Sika AG. Between 1995 and 2000, David Jones held positions as Project Manager & Key Account Manager for Sika Corporation and was a Release Engineer for General Motors in 1994.

Educational background
Bachelor degree in Mechanical Engineering, Lawrence Technological University, Southfield, USA
MBA, Ross School of Business, University of Michigan, Ann Arbor, USA
Executive education, IMD, Lausanne, Switzerland
Robert Ang
More Information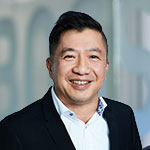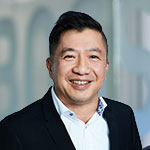 Robert Ang (1963)
Citizen of Singapore
Professional background
From 2005 until 2009, Robert Ang was responsible for Bossard Greater China (China, Taiwan) and prior to that, the Southeast Asia region. From 1997 until 1999, he was CEO of Bossard Singapore. Robert Ang managed his own company from 1994 until it was acquired by Bossard in 1997. He spent the four years prior as a product manager for Conner Peripherals and Optics Storage Pte Ltd. in Singapore. Between 1986 and 1989 he worked as a buyer at Printronix AG.

Educational background
Diploma in business administration, Thames Business School, Singapore, Singapore
Diploma in mechanical engineering, Singapore Polytechnic, Singapore, Singapore
MBA, Lee Kong Chian School of Business, Singapore, Singapore
Rolf Ritter
More Information
CSO M&A and Business Development
Rolf Ritter (1969)
Dual Swiss-US citizen
CSO M&A and Business Development since 2021
Professional background
Rolf Ritter joined Bossard in January 2020 as VP of M&A and Business Development (Chief Strategy Officer). In 2014, he founded his own consulting company in Miami, USA, and started investing in tech startups and providing strategic M&A advice to various companies. In addition, Rolf Ritter taught an EMBA in Information Technology at Florida International University. From 2009 to 2014, he was CEO of BDT Media Automation GmbH, Rottweil, Germany, a global technology leader in data archiving with production facilities in Germany, Mexico, China and Singapore. Rolf Ritter joined Bossard in 2004 as General Manager at Bossard France after having worked as project manager and consultant for Volkswagen, Accenture and SIG in Mexico, Brazil, Germany and Switzerland.

Educational background
Business administration degree, HSG, St. Gallen, Switzerland
Other Activities and Vested Interests
The executive committee members do not perform any other activities outside the Bossard Group apart from the mandates listed. Furthermore, they do not have any other significant vested interests. Beat Grob and Dr. Daniel Bossard are members of the Bossard families, which have 100 percent control over Kolin Holding AG. Beat Grob is chair of the board of directors of Kolin Holding AG. Individual members of the executive committee carry out executive functions at Bossard Holding AG subsidiaries.
Management Contracts
There are no management contracts between the Group and companies or persons to whom management tasks have been delegated.