according to ISO 965
Screw and nut threads have different tolerance zone positions: screw thread dimensions are situated at the nominal dimension and below, nut thread dimensions, at the nominal dimension and above.

This produces the necessary clearance and a defined range for permissible plating thicknesses: a plated screw thread must never exceed the nominal dimensions, while a plated nut thread must never fall below them.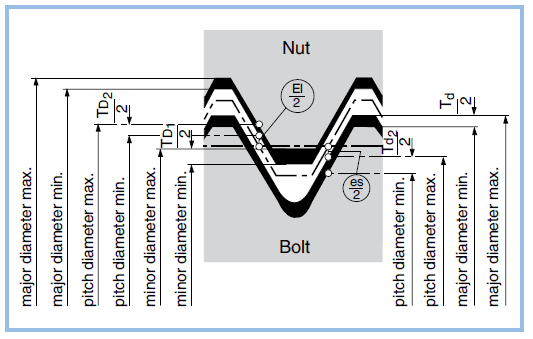 See chapter F.034 for the maximum coating thickness for metric ISO threads.