according to ISO 3506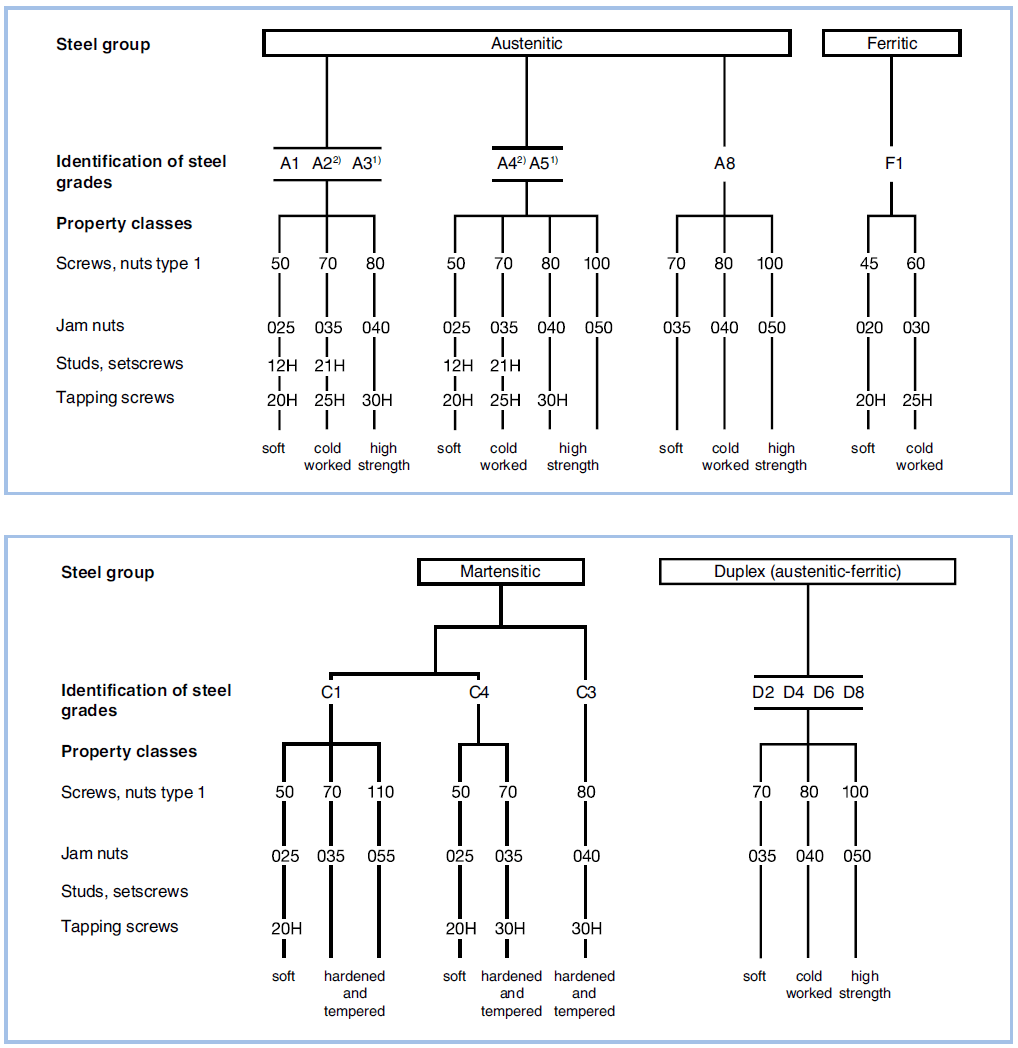 1) Stabilized against intergranular corrosion through addition of titanum, possibly niobium, tantalum.
2) Low carbon austenitic stainless steels with carbon content not exceeding 0,03 % may additionally be marked with an «L», e.g. A4L-80.
Descriptions using a letter / figure combination mean the following:

Screws with reduced load bearing capacity due to the head or shaft design that can be subjected to a tensile test are now labeled with the strength class by the supplementary number 0. For example 050, 070, 080, 0100.
The designation of the steel grade (first block) consists of one of the letters:
A for austenitic steel
C for martensitic steel
F for ferritic steel
D for Duplex steel

Example:
A2-70 indicates: austenitic steel, cold worked, min. 700 N/mm2 tensile strength
A8-100 indicates: austenitic steel, cold worked, min. 1000 N/mm22 tensile strength
C4-70 indicates: martensitic steel, hardened and tempered, min. 700 N/mm2 tensile strength
The designation of the property class consists of two digits representing 1/10 of the tensile strength of the fasteners respectively 1/10 of the proof load of the nuts.
If fastener elements are classified over the hardness, the hardness class is given according to Vickers by 2 digits standing for 1/10 of the minimum hardness value. The letter H refers to the hardness.

Designation example of a minimum hardness 250 HV: A4 25 H, austenitic steel, work hardened