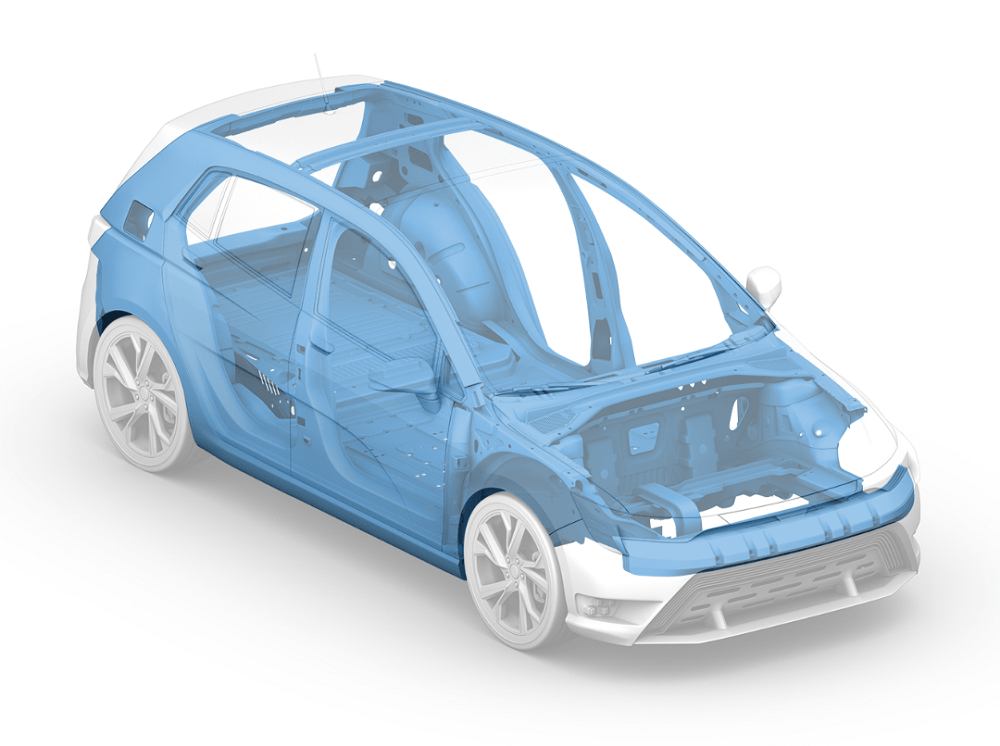 In body in white (BiW) applications, structural stability and reliability are essential to guarantee passenger safety.

Fastening solutions for EV body in white architectures therefore need to be made of high-strength materials with high corrosion resistance and need to comply with high safety standards.
Ease of assembly and disassembly is also a key benefit for customers. Recommended fasteners for innovative BiW design include welding studs, self-piercing technology flow drill screws and structural blind rivets. Large-diameter clinching is also available.
These BiW fastening solutions offer customers a range of benefits for the manufacturing process, including fast one-sided assembly, structural strength, and suitability for high levels of automation.