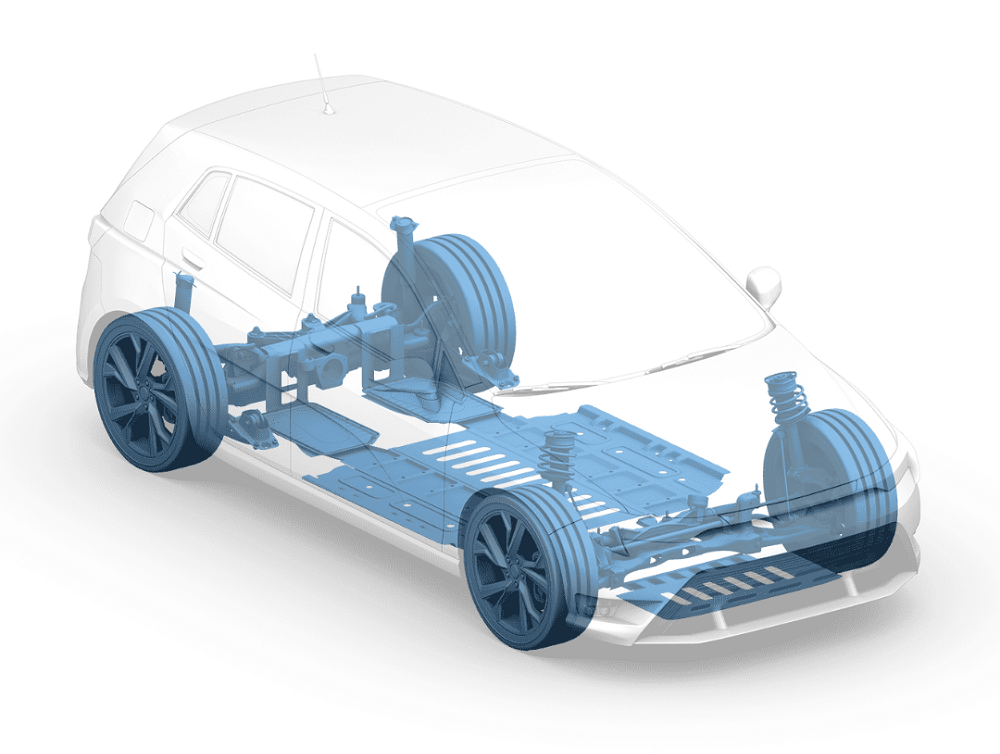 Electric vehicle chassis design plays a vital role in EVs, mainly in terms of operating reliability, maintainability and ensuring driving comfort via suspension and damping systems.
Fasteners for electric vehicle chassis systems are safety-critical and must be vibration-proof, resistant to corrosion and extreme temperature changes, and capable of maintaining assembly clamping forces.
Vibration-resistant fasteners for EV chassis applications include structural fasteners, wedge-locking fasteners and wheel nuts, all of which help ensure the structural strength and safe, reliable operation of the chassis and associated components. The Bossard range of lightweight fasteners for EV batteries is rounded out by multi-functional screws, seals and nut/washer assemblies, which offer customers a range of benefits suited to battery packs, such as corrosion protection and reliable clamp loading of busbar assemblies.