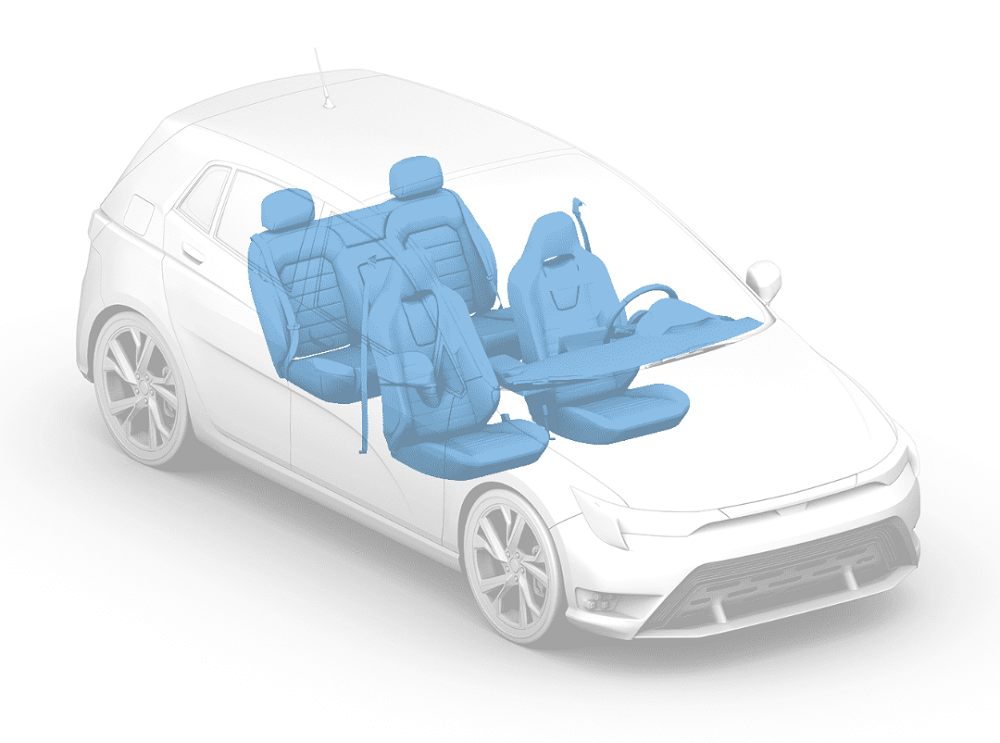 Inside electric vehicles, the emphasis is on driving comfort and passenger safety. Seats, dashboard and infotainment systems have to withstand daily stresses.
Our custom fasteners for electric vehicle interiors offer an array of benefits for manufacturers. They meet the lightweight construction requirements as well as the tough combination of design and functionality requirements associated with this environment. In addition, they can be used with a range of materials and are available in different colors.
Recommended fastening techniques for innovative electric vehicle interior design include MM-Welding®, which uses ultrasonic energy to create a strong frictional positive connection between materials.