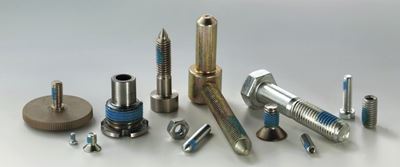 TufLok® is a reliable and cost-efficient system for thread locking and thread sealing fastened joints. A highly elastic, wear-resistant, blue nylon patch is applied at a specific portion of the thread. The play between external and internal thread is eliminated, making the joint vibration resistant.
Product features:
High locking effect
Suitable for adjusting screws
Seals against liquids and gases
Can be re-used several times
No curing time - can be used immediately
For all metallic materials
For almost every type of surface finish
Unlimited shelf life
Resistant to many chemicals
Nytemp® - the "orange TufLok®" for high temperatures. The higher coating temperature means that it can only be used on bright-finished or phosphated threaded parts. Ask for details of our free sample coatings!